Fresenius F6 HPS Dialyzer (Multiple Use Dialyzer)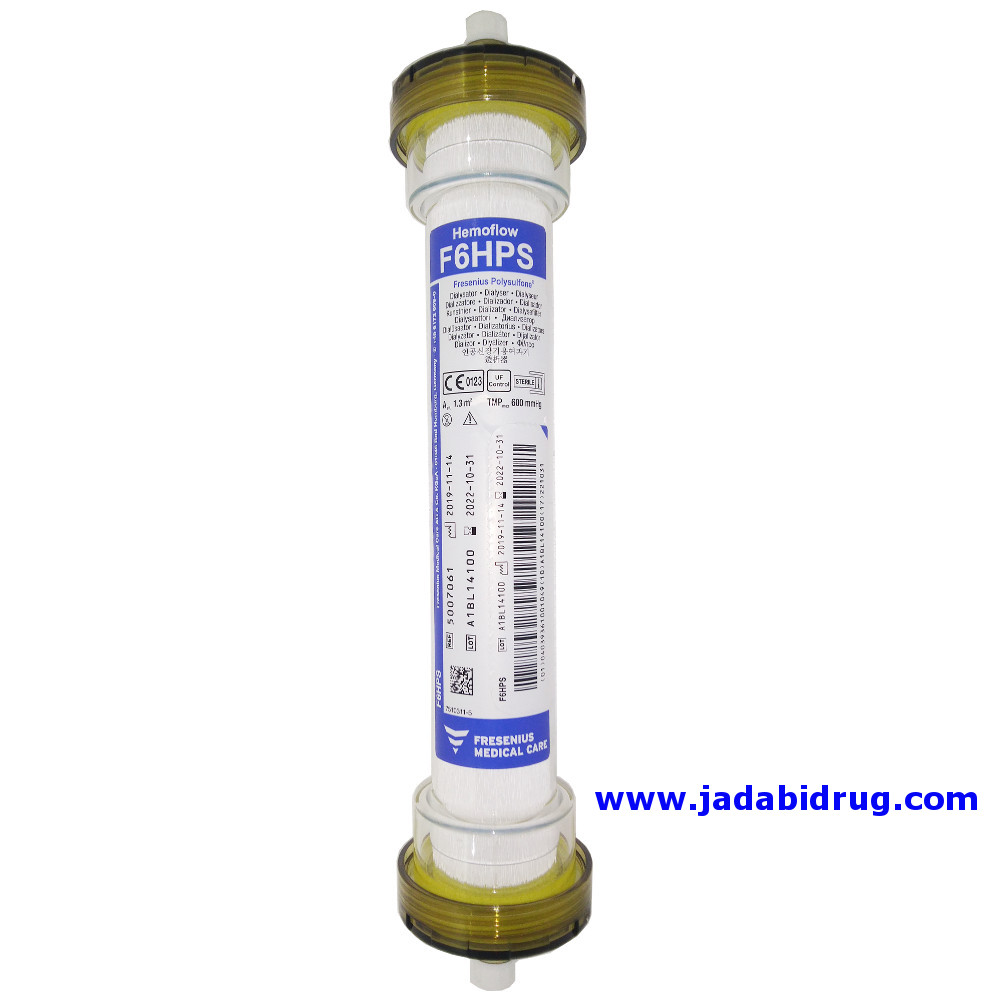 Fresenius F6 HPS dialyzer is a multiple use dialyzer. It is the best product of its category.
                      Product is designed to give the patient outstanding performance in case of dialysis. The Fresenius F6 dialyzer use Polysulfone which gives you a better dialysis . 
                    This product is built for reuse but you can use it for single time for best results.
                     Fresenius Polysulfone has been recognize as its biocomplability which improves the dialysis quality.
                     The Fresenius F6 HPS ensures the full safety in every dialysis. As it is reusuable so for best results it is recommended for three to five time of dialysis. 
The performance data are given below:
Clearance: QB: (200ml/min)
Urea: 186
Creatinine: 173
Phosphate: 148
Vitamin B12 : 92
Also the material and effectiveness are given below:
Ultrafiltration coeff.:5.5 (mL/h x mmHg)
Effective surface area: 1.3 (m²)
Blood priming volume: 78 (ml)
Membrane material : Fresenius Polysulfone®
Housing material : Polycarbonate
Potting compound : Polyurethane
Sterilization method : Inline Steam
Form of treatment : HD