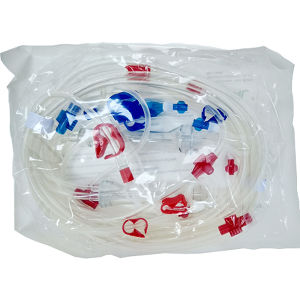 The Freasenius Blood Line AV Set is made for fresenius dialysers only.
         The two color set of Fresenius Blood Tubing is easy to handling of this blood tubing.
        This tubing ensures highest safety and performance with 4008 and 5008 machine. 
       Fresenius Blood Tubing has injection port with enlarge finger protection shield. 
      Its perfect design is compatible for machine interfaces.