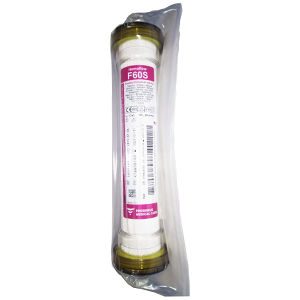 The Fresenius dialyzer F60s is in the category of High Flux Dialyser.  Its ultrafiltration coefficient is 40. 
                 This dialyzer extract the high amount of urea and creatinine from blood. It provide high degree of safety during each and every treatment. Also its design structure for maximum efficiency.  
                   This Fresenius f60s dialyzer uses Polysulfone,a kind of performance thermoplastics which make this dialyzer perfect for international standard.
The performance data of Fresenius F60s High Flux Dialyzer are given below:
Clearance: QB: (200ml/min)
Urea: 185
Creatinine: 172
Phosphate: 170
Vitamin B12 : 118
Also the material and effectiveness are given below:
Ultrafiltration coeff.:5.5 (mL/h x mmHg)
Effective surface area: 1.3 (m²)
Blood priming volume: 82 (ml)
Membrane material : Fresenius Polysulfone®
Housing material : Polycarbonate
Potting compound : Polyurethane
Sterilization method : Inline Steam